Mont Rochelle Syrah 2019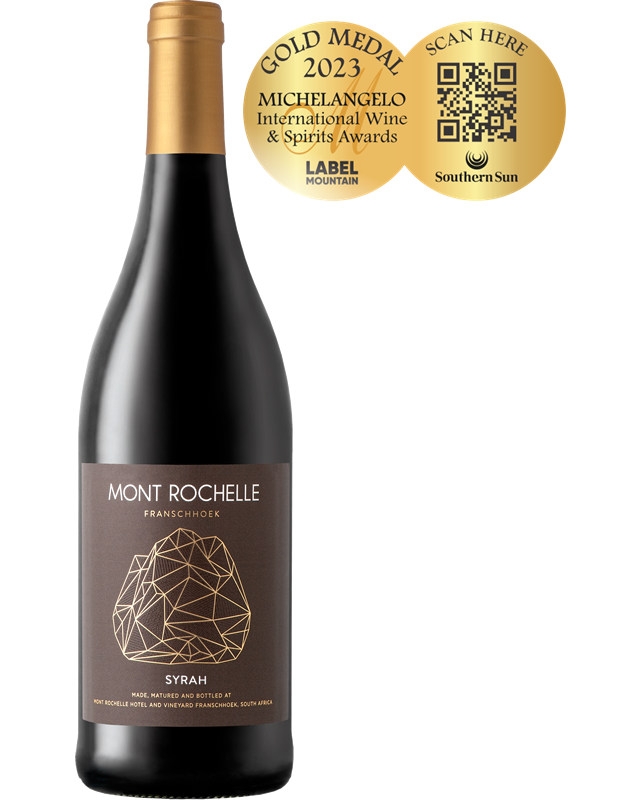 Mont Rochelle Syrah 2019
Youthful in appearance, on the nose there are generous amounts of violets, red fruit, and white pepper. The palate displays juicy red fruit and spice, with leathery undertones, yet remains fresh and elegant with a well-rounded and polished tannin profile.

Our Syrah, named such due to the 'old-world' style of winemaking utilised, is far more traditional than our "New World" location would suggested with spice, herbs, pepper and black fruit dominating in the wines profile. The Shiraz vineyards on Mont Rochelle range from 200m above sea level to 450m above sea level with an incredibly steep gradient ensuring that we have a diverse flavour profile from the fruit produced. This translates into a Syrah wine with abundant layers of fruit flavours and complexity.
Technical Analysis
alc
rs
pH
ta
Wine Information
Accolades
Brand Group
Mont Rochelle
Other
Winemaker
Dustin Osborne
Variety
Shiraz
Blend Percentage
100% Shiraz
Food Suggestion
Ageing
With 12 months bottle ageing in our Bottle Maturation Cellar, the wine is now ready for drinking but will most definitely reward careful cellaring for at least 10 years from Vintage.