Mont Rochelle Syrah 2017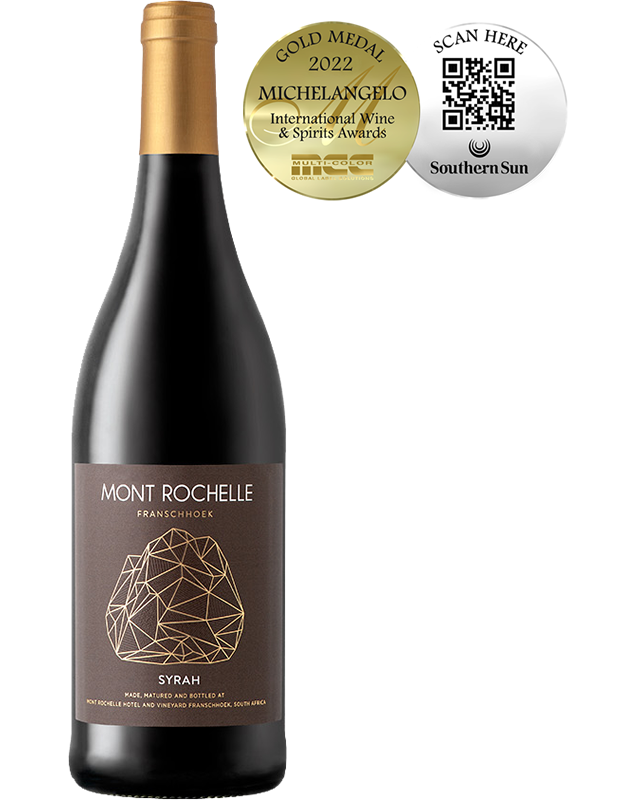 Mont Rochelle Syrah 2017
Youthful in appearance, on the nose there is generous amounts of violets, Intense red fruit and white pepper. The palate displays some juicy, vibrant red fruit and spice, yet remains very fresh and elegant with a well-rounded and polished tannin profile.
Technical Analysis
alc
14.62
rs
2.61
pH
3.47
ta
5.33
Wine Information
Accolades
2022 Michelangelo International Wine & Spirits Awards - Gold
Brand Group
Mont Rochelle
Other
Harvesting of the grapes occurred at optimal ripeness ensuring that the maximum fruit potential for the wine was achieved. Fermentation at 28 degrees Celsius with delestage twice daily and gradual tannin extraction resulted in an elegant tannin profile. Maturation in 100% French oak barrels for 18 months, 15% of which was new, added fine structure and smoothness to the wines' profile.
Winemaker
Dustin Osborne
Variety
Shiraz
BlendPercent
FoodSuggest
Ageing
With 12 months bottle ageing in our Bottle Maturation Cellar, the wine is now ready for drinking but will most definitely reward careful cellaring for at least 10 years from Vintage.