Mont Rochelle Cabernet Sauvignon 2020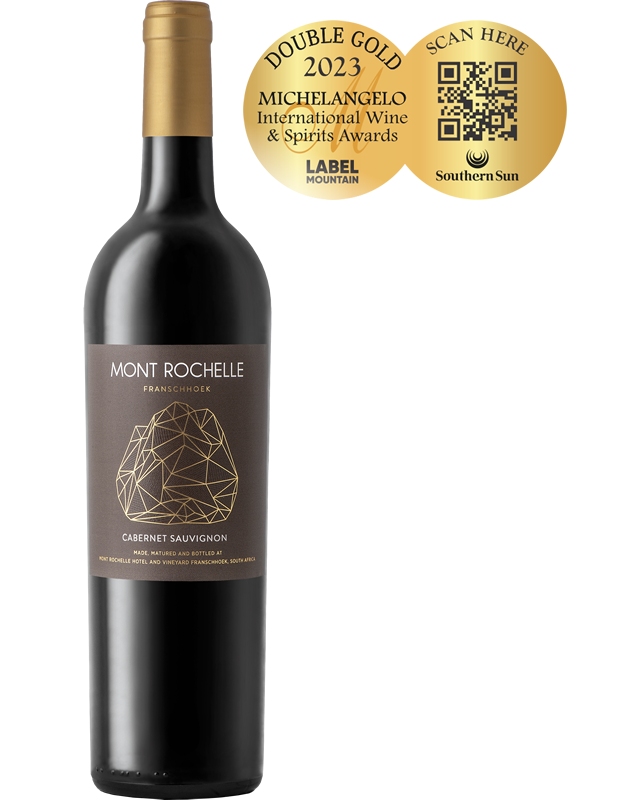 Mont Rochelle Cabernet Sauvignon 2020
Classic in style with a lovely tannin structure and nuances of eucalyptus, cassis and blackcurrant. Ruby red with youthful purple hues, this wine displays an array of classic cigar box characteristics that are neatly integrated with layers of black fruits and pencil shavings. The palate is a delicate balance of opulent fruit and acidity with tannins that are well defined and silky in texture.
Technical Analysis
alc
rs
pH
ta
Wine Information
Accolades
Brand Group
Mont Rochelle
Other
Cabernet Sauvignon was among the first varietals planted at Mont Rochelle, making the Cabernet Sauvignon
vineyard blocks some of the oldest on the farm. These older vines yield low volumes of highly concentrated fruit
for the production of our elegant and complex Cabernet Sauvignon wines. The wine-style is geared towards
finesse and elegance, although this wine can be powerful at times with good fruit intensity.
Winemaker
Dustin Osborne
Variety
Cabernet Sauvignon
Blend Percentage
Food Suggestion
Ageing
This wine is ready for drinking but will most definitely benefit from careful cellaring for at least 10 years from vintage.